The knee joint is critical for both normal activity and athletic function. As a result of injury or prior surgery, there can be breakdown within the knee, which can lead to early arthritis. As there has been an emphasis within our society towards increased exercise at all ages, there is a trend towards minimally invasive replacement and biologic preservation of one's joint to help improve patient function and treatment outcomes.
What is involved?
Biologic preservation of one's joint includes the restoration of normal biomechanics to one's knee with the aim of restoring one's level of function. Within the subspecialty of knee surgery, cartilage and meniscal repair and restoration are paramount, as is the overall alignment of one's extremity.
Preservation techniques
Cartilage and meniscal structures within the knee act to distribute stress across this joint evenly. Often, through normal wear and tear or previous injury, there is damage to these structures that can disrupt the even distribution, which can lead to further degeneration and functional impairment.
Repair to cartilage and meniscal structures is done by various techniques that try to stimulate cartilage growth in areas of wear or injury and are specific to each patient's presentation. They include microfracture, osteochondral autograft or allograft transplantation, and cell-based therapies such as autologous cartilage implantation(ACI).
When the surgeon can restore these structures through these various techniques, the patient will enjoy more normal biomechanics within the joint. While at times challenging, due to maintaining blood supply at the repair site, restoration can lead to more normal biomechanics within the joint that act to return even stress distribution, increase the lifespan of the joint, and prevent the need for replacement.
Limb alignment
Important to this concept of joint preservation is limb alignment. Normal alignment typically places weight toward the center or lateral aspect of the knee. In cases where injury to the meniscus and/or cartilage occurs within the compartment where one bears weight, stress is placed directly upon the area of injury, making healing difficult. Prior to addressing the injured cartilage/meniscus, a realignment procedure to "offload the area of injury" is often necessary. For patients who are bowlegged (Varus), this includes a High Tibial Osteotomy (HTO). For those knock-kneed (Valgus), the realignment is done through the femur, and in the form of a Distal Femoral Osteotomy(DFO).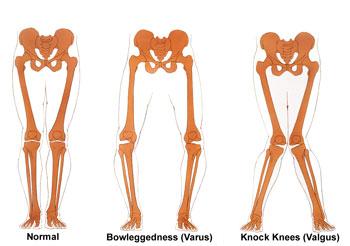 Conclusion
When knee pain first strikes, it is critical to have a joint specialist examine the knee without delay. An early assessment of any possible damage to the complex structures within the knee can result in less invasive treatment/surgery and a faster return to normal function and daily activity.
Want to know more?
For more information about Improving Knee Function with Biologic Knee Preservation, email us or request an appointment. Be sure to follow us on Facebook and Twitter as well!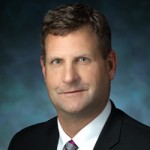 Dr. John J. Klimkiewicz is a board-certified orthopaedic surgeon specializing in joint replacement and sports medicine, with a concentration in knee and shoulder surgery. He is currently team physician for the Washington Capitals hockey team and the Georgetown University athletic program. Dr. Klimkiewicz has served as an elected delegate representing Washington, DC in the American Society for Sports Medicine, and as an editor for the Journal of Shoulder and Elbow Surgery. He joined Washington Orthopaedics & Sports Medicine in January 2016.