Any new fitness program can seem very daunting and at times overwhelming. SMART Physical Therapy is now offering customized fitness evaluations and assessments.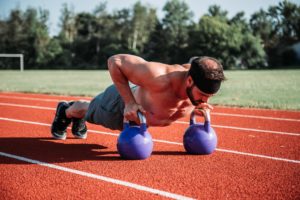 In some of the world's most uncertain times, it is important for patients to focus on what they can control: their own health and fitness. With so many gyms and exercise studios throughout the country temporarily closed, athletes are finding their routines derailed and patients are struggling to get back into their fitness routine after an injury or surgery. Just because you're working on your fitness from home doesn't mean you have to do it alone.
Our therapists can create a custom fitness program based on your strengths, limitations, and more importantly your risks for developing an injury. Each body is unique, which means that not all assessments and programs are right for you. Our therapists can evaluate your health history, go over any recent surgeries, injuries, and current fitness level to design the perfect program.
Who are these recommended for?
Athletes looking to remain in shape and avoid injury
Those interested in adjusting their current fitness program at home or in the gym
Individuals who want to lose weight
Those interested in starting new activities such as cycling, triathlons, or marathons
How it works:
These assessments can be done remotely through a live audio/visual platform or in person.
Our therapists will assess any risks, injuries, recent surgeries, physical limitations and current activity levels.
We will guide you through a series of physical tests to give our therapists a benchmark in terms of your flexibility, strength, and endurance.
You will tell us about your goals and expectations.
We will get a custom and comprehensive fitness plan together for you with exercises designed to help you gain strength and avoid injury. This program will focus on improving your natural ability to suit your current performance level and sport of choice.
Why a therapist over a personal trainer?
Education: All our physical therapists have Masters or Doctoral degrees in physical therapy, meaning they spent 6-7 years in school learning anatomy, exercise physiology, and biomechanics.
Accountability: Physical therapists must pass a national board exam, be licensed by their state board of health, and continually recertify their licensure by doing ongoing education throughout their career.
Experience: Our physical therapists have years of experience helping athletes recover from severe injuries and complex surgeries to return to the highest levels of competition.
Cost
These assessments are not covered by commercial insurers or by Medicare. Assessments cost $175.
Interested?
Contact our office to schedule an appointment.