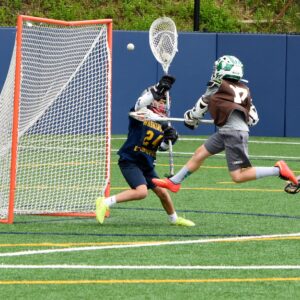 Sports medicine specialists treat acute and chronic athletic injuries to minimize pain and functional limitation while establishing a plan to return to optimal function as quickly as possible. At WOSM, our sports medicine specialists have a unique level of expertise, comfort, and experience with injured athletes that has come from providing care for the area's professional hockey, basketball, tennis, and soccer athletes for over four decades.
We have served the Washington area as team physicians for over 40 years, including the NHL Washington Capitals, the NBA Wizards, WNBA Mystics, MLB Washington Nationals, women's professional soccer league Washington Freedom, Olympic White Water Kayaking, and athletes from several sports competing at Georgetown, Catholic, and American Universities as well as numerous regional undergraduate institutions and high schools. We continue to provide consultations to numerous high school, college and professional athletes across a broad range of sports from baseball to skiing.
Sports Medicine Evaluation
If you have a sports-related injury or condition, our specialists will thoroughly evaluate your history, physical exam, and diagnostic imaging studies to help you understand the best possible treatment.   This assessment will probably include:
Clinical history and physical exam
X-rays
Other diagnostic imaging tests, such as MRI, CT Scan, Ultrasound
Sports Medicine Treatment
After the evaluation, your doctor will help you understand your condition and what treatment options are available to you.  Our practice philosophy focuses on creating individualized treatment plans for each patient to best achieve their goals. Surgical treatment may be necessary, but numerous alternatives are frequently available from physical therapy and anti-inflammatory medications to bracing and a period of activity modification.  We work hard to exhaust all non-operative means of treatment before recommending operative management and base these decisions on the best available medical science and technology.
Sports Medicine Surgery
At WOSM, our sports medicine specialists have a combined 75 years of experience in providing the highest level surgical care for sports medicine injuries.  Surgery may commonly be recommended for treatment of significant or severe injuries like ligament or cartilage tears, fractures, or dislocations.  Helping patients understand the rationale behind why a procedure is necessary empowers them to make the best decision for their care.
Common Sports Medicine Conditions
Some common surgical procedures our doctors provide include:
ACL Reconstruction
Meniscal Repair
Cartilage Transplantation & Restoration
Shoulder Stabilization – Arthroscopic & Open
Rotator Cuff Repair – Arthroscopic
Knee Osteotomy
Partial & Total Knee & Shoulder Replacement
Elbow Ligament Reconstruction
Elbow Cartilage Restoration
Complex Tendon Repair & Reconstruction
WOSM Sports Medicine Experts
Sports Medicine Research