The importance of preparing your body for any athletic activity or workout simply cannot be over-emphasized. Many common injuries among weekend warriors and recreational athletes can be easily prevented by taking the time to adequately stretch and/or warm up.
In the following video, Kevin McGuinness, PT, DPT, CSCS of the SMARTherapy Center at Washington Orthopaedics & Sports Medicine, demonstrates several stretches and exercises that can help reduce the risk of ACL tears, ankle sprains, rotator cuff injury, and hamstring injury. If you play soccer, football, basketball, baseball, or softball—or simply like to bike or run—you'll find the information could save you a lot of pain and trouble.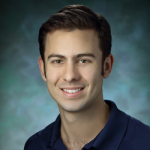 Kevin McGuinness is a physical therapist at the SMARTherapy Center at Washington Orthopaedic & Sports Medicine and is a Certified Strength and Conditioning Specialist. He received his Doctor of Physical Therapy degree from George Washington University in 2013 and works with a wide range of patient populations, including high school, college, and professional athletes, as well as patients with spinal cord and traumatic brain injuries.