Over recent decades, as more women participate in athletics and make fitness a regular part of their lives, we are also seeing a significant increase in the number of sports-related injuries suffered by women. In this video, Dr. Richard M. Grossman of Washington Orthopaedics & Sports Medicine discusses several common injuries as well as their prevention and treatment.
Want to know more?
For more information about growth plate injuries, email us or request an appointment.
 Be sure to follow us on Facebook and Twitter as well!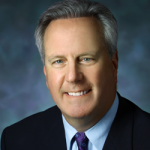 Dr. Richard M. Grossman is a founding member of Washington Orthopaedics and Sports Medicine. He has served as team physician for the Washington Wizards, Washington Capitals, and the Georgetown University athletic program, and consults for the NFL Players Association as well as several independent school athletic programs in the Washington, D.C. area. He has been listed on Washingtonian Magazine's Top Doctors list since its inception, and was named Bethesda Magazine's Top Orthopedic Surgeon in 2008–2009.