Total hip replacement today can be performed safely as an outpatient surgical procedure with an innovative and highly successful technique. An anterior hip replacement approach can enable patients with arthritis of the hip to have surgery in the morning and actually go home in the afternoon on the same day.
Anterior vs. traditional approach
Traditional hip surgery uses a posterior approach that cuts through buttock muscles to gain access to the hip joint. An anterior approach can reach the joint through the front of the hip with a small incision. With this minimally invasive technique, the surgeon is able to move the muscles and tendons aside rather than cut through them, thus creating less damage and trauma to the soft tissue around the hip and allowing a quicker recovery time. In addition, the operation can be completed in approximately one hour and be performed in an outpatient surgery center.
Hip replacement components
Whether an anterior or posterior approach is used, the main parts of the prosthetic implant that replaces the compromised hip joint are the same—these include the acetabular cup and the femoral head and stem. The acetabular cup is the part of the implant that forms the socket in the ball-and-socket structure of the hip joint and establishes the surface against which the femoral head rotates. The femoral head is held in place in the cup at one end and on the other end is attached to the femoral stem, which is affixed to the femur (thigh bone).
Special instruments allow precise placement of the hip implant to ensure smooth movement between components and greater implant functionality. The placement of the implant is carefully checked by x-ray before the patient leaves the operating room. Following an outpatient anterior hip replacement, patients are often able to walk steps with minimal assistance a few hours later. After confirmation by the surgeon that they are comfortable and medically stable, patients can usually go home later the same day. A physical therapy program, and/or nursing care if necessary, is then prescribed to further help restore range of motion and strength.
Additional advantages of outpatient anterior hip replacement include:
Low infection rate
Personalized care—medical staff devotes 100% of their attention to your needs
Able to sleep in your own bed/eat your own food at home
Accelerated recovery—many patients are using a cane within a few days and even driving a car 2 weeks after surgery (compared to 6 to 8 weeks after traditional hip surgery).
Outpatient anterior hip replacement is made possible through the following advances in orthopaedic care:
Safe outpatient anesthesia allows minimal blood loss and little nausea or pain after waking up.
The administration of Tranexamic Acid (TEA) during the procedure also reduces blood loss in hip replacements.
Multi-modal pain control—the use of alternative drugs such as Celebrex, Toradol, and intravenous Tylenol derivatives—reduces the need for narcotics and controls pain without negative side effects.
Muscle tissue is spared, which significantly lowers the risk of hip dislocation in the weeks following the procedure and allows for faster recovery.
Suitable Candidates for Outpatient Anterior Hip Replacement
Ideal patients for this procedure should meet the following criteria:
Be in good general health
Have arthritis of the hip that has failed conservative management (including physical therapy and/or pain management)
Maintain a normal weight and be free of excessive fat or muscle bulk in the thigh area
Have family and/or friends who can provide assistance during recovery
A complete evaluation by an orthopaedic specialist at Washington Orthopaedics & Sports Medicine located in Chevy Chase and Washington DC can be an important step for any patient considering an outpatient anterior hip replacement. For anyone suffering from arthritic hip pain and is looking to return to a more trouble-free lifestyle and greater enjoyment of sports/leisure activities, this approach can provide great benefit and relief.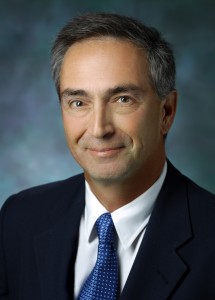 Dr. Anthony S. Unger is a nationally recognized expert in joint replacement and minimally invasive surgery. He has trained surgeons around the world, published numerous peer-reviewed reports and articles on hip procedures, and performed over 4,000 hip replacements over 28 years. In addition to serving on the WOSM staff, Dr. Unger is medical director of the Institute of Bone and Joint Health at Sibley Memorial Hospital in Washington, D.C., and a clinical professor of orthopaedic surgery at George Washington University Hospital.
Want to know more?
For more information about anterior hip replacement, email us or request an appointment.
Be sure to follow us on Facebook and Twitter as well!