Dry needling is rapidly becoming a popular therapy to treat muscular tension and pain. As with acupuncture, dry needling involves inserting very thin filament needles into muscle knots or trigger points around the body to elicit isolated twitch responses, which help to reduce muscle tautness causing strain and soreness.
In this video, Eric Liu, a therapist licensed in dry needling therapy at WOSM SMARTherapy, discusses how it works and demonstrates steps in a typical treatment session.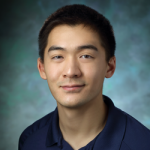 Eric Liu is a physical therapist at the SMARTherapy at Washington Orthopaedics & Sports Medicine. He received his Doctor of Physical Therapy degree in 2013 and is a Certified Manual Physical Therapist. Eric specializes in a wide variety of techniques such as dry needling/myofascial release, joint mobilization, soft tissue mobilization, joint manipulation, and proprioceptive neuromuscular facilitation.