Basilar joint arthritis (arthritis of the basilar joint at the base of the thumb) is an extremely common problem that can be very debilitating. In the post, I will discuss arthritis in general and its causes, and will specifically discuss basilar joint arthritis—also known as carpometacarpal or CMC joint arthritis—including who is affected by it, signs and symptoms of the condition, how we make the diagnosis, and its treatment.
What is arthritis and what causes arthritis?
Arthritis is the process of a joint wearing out. The cartilage that covers your joints has a limited life span. Just as the brake pads in your car wear out with time and use, so does the cartilage that allows your joints to move and glide painlessly.
As we live longer, and are more active as we age, some of our joints wear out sooner than expected. There are also other factors in how long our joints last, such as genetics or a history of injury. The old football or soccer injury can result in damage to the cartilage, which can lead to accelerated wear and early arthritis. In addition, arthritis can less commonly be caused by an underlying inflammatory condition, such as rheumatoid arthritis.
Who gets basilar joint arthritis?
Basilar joint arthritis is much more common in women than men. This is most likely related to the fact that the ligaments around the basilar joint seem to be more lax in women. With pinching and gripping activities, the joint is loaded with shear rather than compressive forces, which tend to result in the joint wearing more rapidly. Individuals with a job or hobby that involves repetitive forceful gripping with the thumb could also be at greater risk of developing basilar joint arthritis.
Signs, Symptoms, and Diagnosis
The diagnosis of basilar joint arthritis is made by conducting a history, examining the patient, and taking x-rays. Patients with the condition often have a very similar history—they will usually complain of difficulty with pinching, gripping, and grasping activities and have trouble with zippers, opening jars, and turning keys. The pain is generally activity-related and is often better with rest. There is often deformity and sometimes swelling at the base of the thumb. Furthermore, there will be a sensation of grinding with compression of the thumb joint. X-rays, as seen below, will usually reveal narrowing of the joint.
Treatment
Treatment options begin with education and activity modification to alleviate the symptoms. If this is not effective, there are a number of non-invasive treatments available, including:
Splinting with either a custom-made splint from an occupational therapist, an over-the-counter splint from the drug store, or a specialized splint that can be ordered online is the next line of treatment.
Anti-inflammatory medications like Motrin or Aleve.
Judicious use of a cortisone injection, with oversight from your physician or other medical professionals.
A short course of occupational therapy to teach activity modification and suggest adaptive aides.
Finally, in patients who do not respond to conservative treatment or who can no longer put up with their symptoms, surgery is an option. Surgery is generally very effective at relieving pain and returning patients back to more normal function. It can be performed in an outpatient setting and generally involves removing the arthritic bone and using part or all of an expendable tendon to support the bone and provide a new cushion for the joint. No prosthetic implants are used, so the results of the surgery do not wear out with time.
Basilar joint arthritis is extremely common and can be managed conservatively in most patients. In those patients whose symptoms become unmanageable, surgery can provide a predictable and generally permanent solution to the condition.
Want to know more?
For more information about basilar joint arthritis or arthritis in general, email us or request an appointment. Be sure to follow us on Facebook and Twitter as well!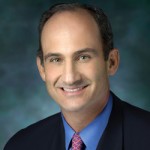 Dr. Richard W. Barth is a board-certified orthopaedic surgeon at Washington Orthopaedics & Sports Medicine. He specializes in surgery of the hand and upper extremity, particularly upper extremity sports injuries. Dr. Barth is currently the hand and wrist consultant for the Washington Capitals and has served as the hand and wrist consultant for the Washington Nationals and Washington Wizards.  He is currently the President of Washington Orthopaedics and Sports Medicine and an associate clinical professor of Orthopaedics at George Washington University.  He has held leadership positions both locally and nationally and has served as the chief of Orthopaedic Surgery/Hand Surgery and vice chairman of the Department of Surgery at Sibley Memorial Hospital, the President of the Washington Orthopaedic Society, and as a member of the Board of Councilors  of the American Academy of Orthopaedic Surgery.